For a seamless and interactive online experience of our multimedia content (e.g. videos, maps), please accept the storage of the necessary cookies (detailed information on these cookies can be found on the privacy page) for marketing purposes.
FAST ∙ REMOTE ∙ EASY
ALEAS Board is a virtual workspace for agile planning, a smart whiteboard for team collaboration, the perfect application for agile retrospectives and much more. Due to the flexible design, the possibilities are virtually infinite!
MANY FIELDS OF APPLICATION
Due to the flexible design of the templates, the application possibilities are virtually infinite. Every user can easily import his own templates. The ALEAS Board can be used for software or hardware development as well as for organisational or team management tools. Standard templates are available for classic team to-do lists, kanban boards, business and lean canvases, balanced score cards or project and idea pipelines. SCRUM features can also be mapped. The ALEAS Board is continuously improved and extended. Thus our developers will be happy to consider your wishes and requirements.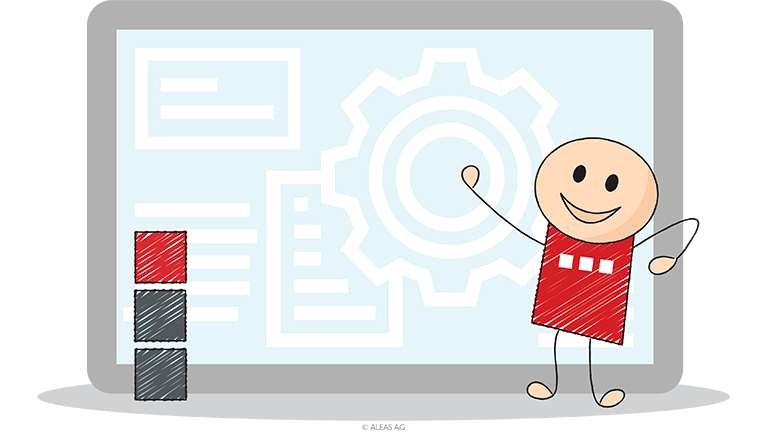 AGILE PLANNING FOR DISTRIBUTED TEAMS
Available around the clock worldwide, access via PC, smartphone or tablet: The ALEAS Board is the perfect solution for remote teams and enables simple, productive teamwork despite time or space distances. Multiple users can work at the same time, changes can be made in real time. Thus, the current status of the project is always visible and adaptable for everyone. As a customer, you can choose a cloud or local server solution just as you need it. In any case, you will always keep the overview with the ALEAS Board.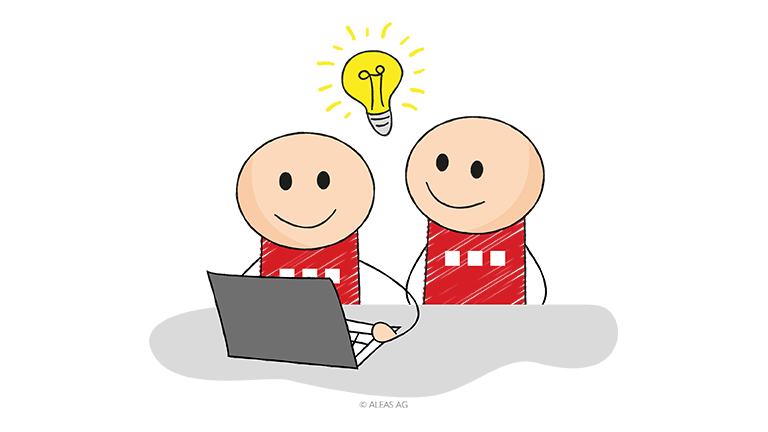 INTELLISTICKY WITH EXTRA FUNCTIONS
Our sticky notes are not just digital notepads, they can do a lot more. That's why they are called IntelliStickies. They offer the same flexibility as their paper counterparts. They are "pasted" and labeled in no time. Their content and position on the board can be changed as often as desired. Additional information and links can be found under the corresponding icons in the menu bar. To ensure smooth teamwork, each sticky note can be assigned a sticky owner and other team members. Thanks to an extensive color palette and the "status" function, the progress of each task can be seen at a glance.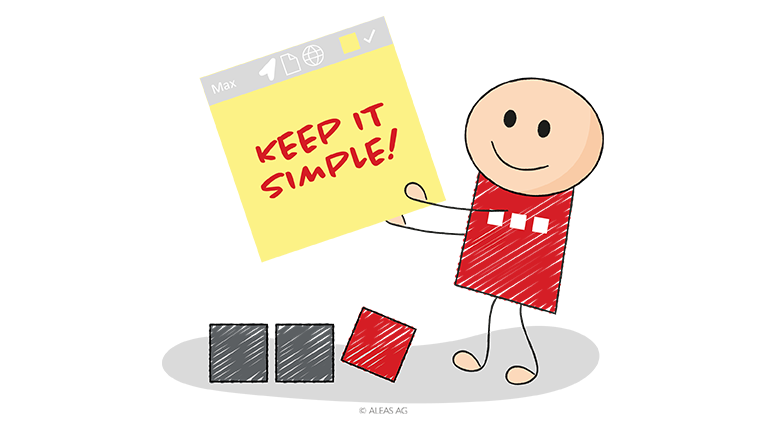 ADVANTAGES AT A GLANCE
Easy-to-use: Optimised for touch screens
Flexible layout: Easy creation and exchange of templates
Integration of other systems: e.g. interface to Atlassian Jira® in both directions (HotSync)
Agile organisation: Ideal for the implementation of the STAGILE® method
More efficient meetings: Simple processes thanks to the filter toolbar
Continuous improvement: New releases every few months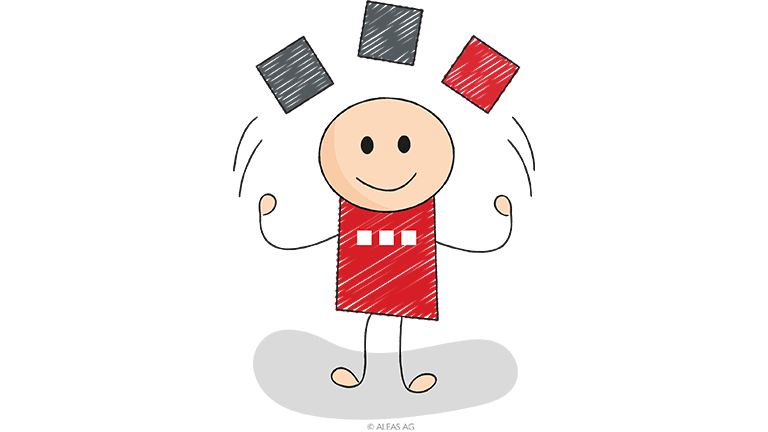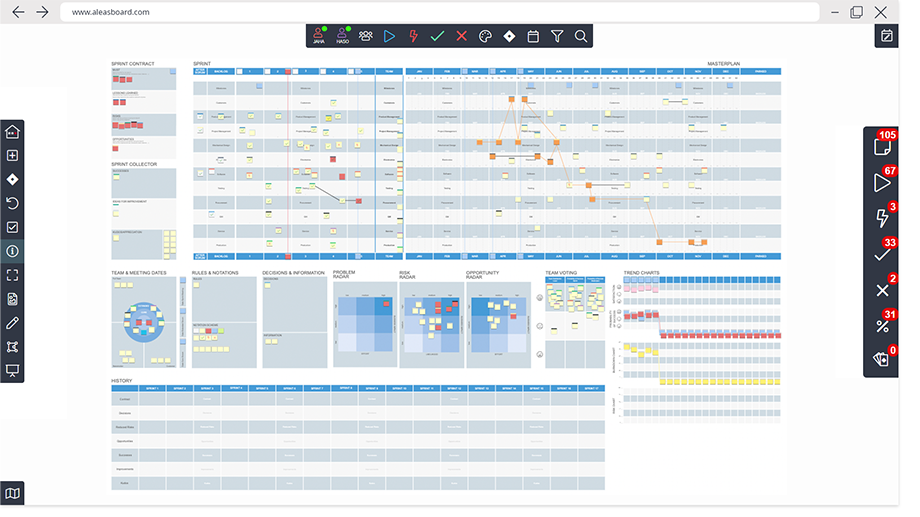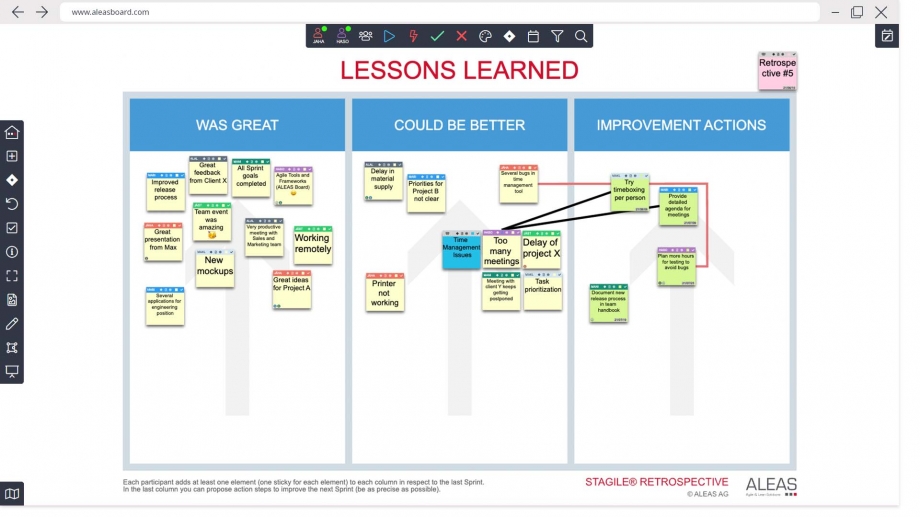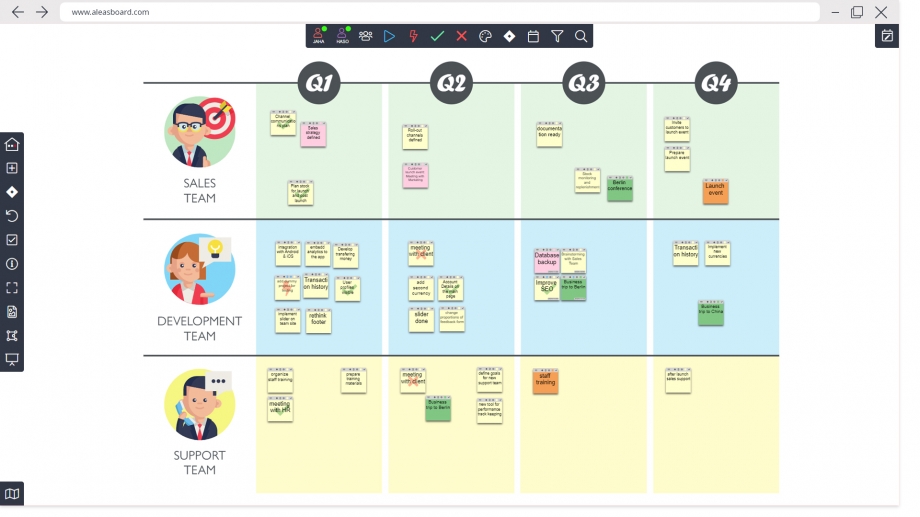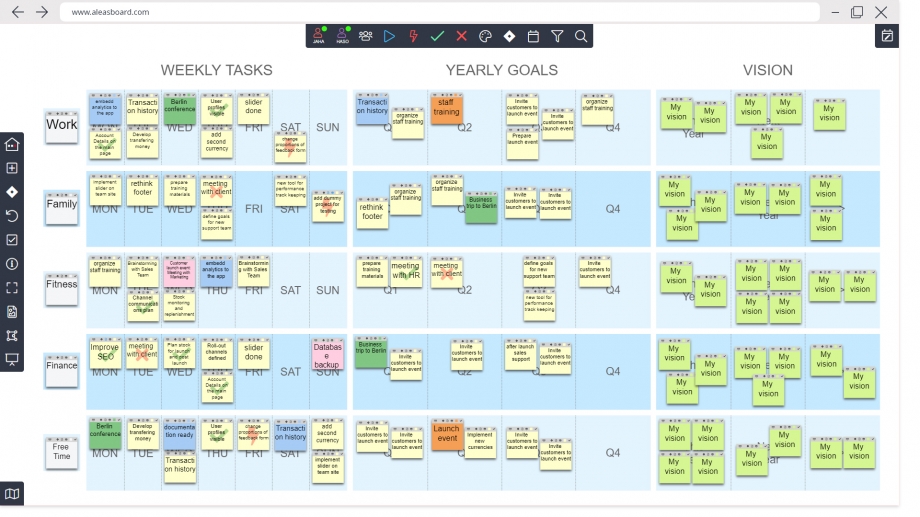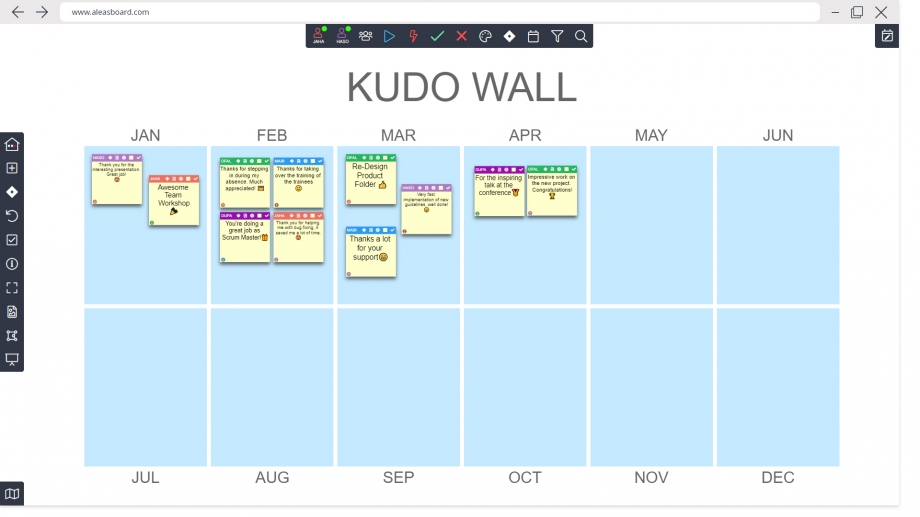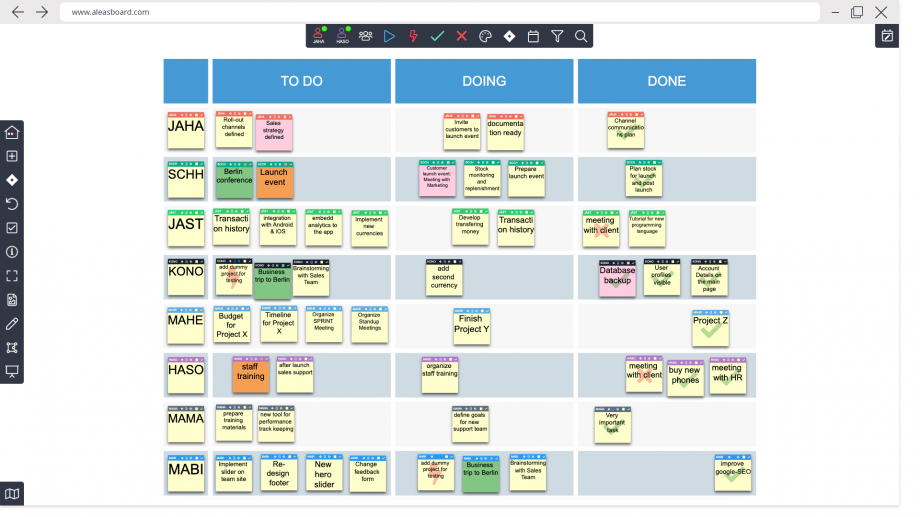 Contact
We look forward to hearing from you!
We will be happy to inform you personally about the functionalities and advantages of the ALEAS Board.