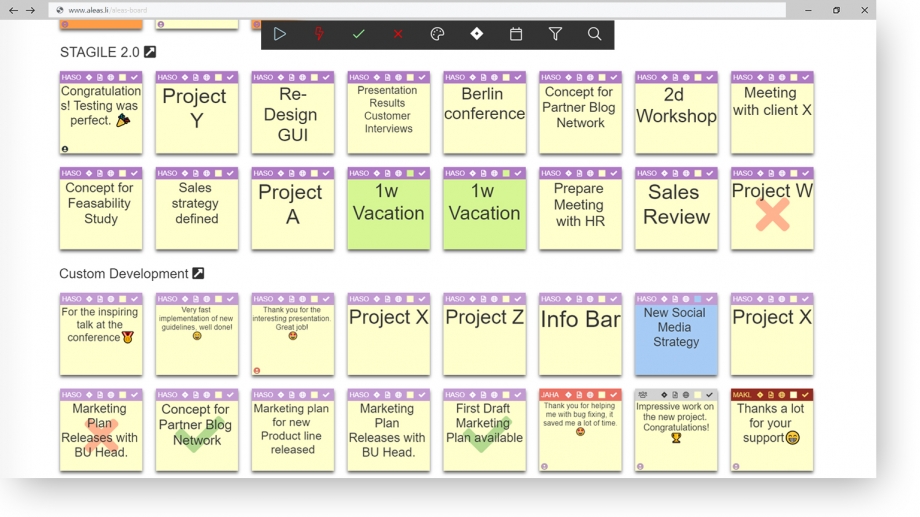 The Task List gives you a complete overview of all stickies you are owner or assignee of. It is synchronized in real-time. All stickies are fully functional, you can change the text, edit descriptions or links, export to Jira etc. The Filter Bar is available with all the usual filter and search functions too.
In your task list you have access to all boards, for which you have at least read access. The boards are listed in alphabetical order. If you set a due date for your sticky notes, they will automatically be sorted by date.
With a click on the button next to the board title you can jump into this board. A right click on a sticky allows you to open the sticky directly in the linked board.